Welcome to the Rail and Maritime Transport Union Online
The RMTU is a union for transport workers in which all members have equal rights, whatever their job.
With rapid change, and increasing competition in the transport industry it is important that workers are protected by a strong, well-resourced union, specialising in all aspects of the transport industry; rail, road and ports.
The structure of the RMTU gives you the opportunity to be fully involved in a democratic union as collective decisions are made which may affect your job and conditions of employment.

You have the opportunity to elect your workplace union representative (delegate), as well as branch and national union representatives. You have a voice at all levels of the RMTU.
---
Latest Media Releases
Rail Union and Dunedin Railways Reach Agreement
Media Release Rail & Maritime Transport Union and Dunedin Railways
Friday 18th November 2016
Dunedin Railways and the Rail and Maritime Transport Union (RMTU) have concluded negotiations today with a ratified collective employment agreement.
"Our members unanimously ratified the draft collective agreement this morning,'" said RMTU General Secretary Wayne Butson.
Click Here for Full Media Release
Dunedin Railway Workers Issue Notice of Strike Action
Media Release Rail & Maritime Transport Union
Thursday 10th November 2016
Members of the Rail and Maritime Transport Union (RMTU) have today issued notice of strike action at Dunedin Railways, formerly known as Taieri Gorge Railway.
'Our members have been in pay talks with Dunedin Railways since July and today we have issued notice of the first full 24 hour withdrawal of labour on 25 November,' said RMTU General Secretary Wayne Butson.
Click Here for Full Media Release
Click Here for more RMTU Media Releases
---
SUPPORT AUCKLAND TRAINS
radio advertisements for a Public Meeting Click here
Airport Rail Meeting 30th August
Recently Auckland Transport announced their preferred rapid transit mode to Auckland Airport is light rail. AT have ruled out heavy rail as an option and say they will now focus on protecting the route for light rail only.
The Campaign for Better Transport has been campaigning for more than a decade to get a rail connection to the airport. Does AT's light rail proposal stack up, or has the evidence been stacked against heavy rail from the outset? When will a rail connection finally be built? Would a light rail solution perform as well as a heavy rail solution? How will the $1.8bn East West Connection project impact on getting rail across the Manukau Harbour?
To try and answer these questions, the we are hosting a public meeting in Onehunga:
Haskell Room, Pearce Street Hall, Onehunga
Tuesday 30th August, 7:15pm for a 7:30 start (Onehunga train departs Britomart 6:49pm)
Speakers include:
Auckland City Councillor and AT Director Mike Lee, a long time advocate for rail in Auckland
Graham Matthews, General Manager Airport Development & Delivery at Auckland Airport
Jim Jackson, The Onehunga Enhancement Society
Graeme Easte from CBT
Stu Johnson from the RMTU
We are also hoping that an AT representative can also attend.
This is a free event – donations or CBT membership gratefully received to cover costs.

Click on the image above or here to sign the petition
---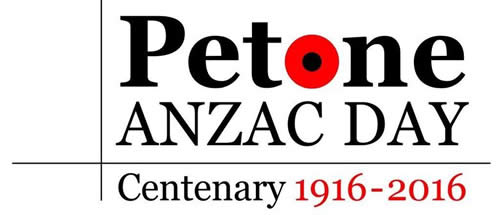 Full information on this event can be found here
The film trailer that has been commissioned and sponsored by the Light House Cinema and KiwiRail can be found here (youtube), here (vimeo) or here (dropbox)
---
RMTU / KIWIRAIL Health & Safety -
Click here to go to the RMTU / KIWIRAIL H&S page
---
Ernest William File Scholarship
For the sons and daughters of members of the Rail and Maritime Transport Union in their first year of an undergraduate degree at a New Zealand university.
Applications close 5pm 29th February 2016
Campaigns

Save Our Rail : Northland

Kia ora to everyone in the Rail and Maritime Transport Union

Just to let you know, Save Our Rail Northland's new web-site is: http://www.saveourrailnorthland.org.nz
We'll be adding to the site as things develop, so keep checking in to see where we're at.
Thanks.

Alan Preston
Tel (09)4315389

Also

Save the Gisborne Napier Rail Line

Click here to go to Facebook page

---

---

---

Books & DVD's of Interest

BLACKBALL 2008

A commemoration of the 1908 miners' strike on DVD

Review by Dean Parker - click here

To purchase a copy - click here

---

Samuel Duncan Parnell - A Legacy

The 8 Hour Day, Labour Day and Time Off

For more information including Foreward by Helen Kelly - click here

Campaigns

Click here for more on this campaign

---

---

Greens Campaign -

FAST TRACK THE CBD

RAIL LOOP

---

International Solidarity

ITF Piracy petiton

The ITF have begun a global petition calling on governments worldwide to take concrete action to end piracy.

Almost every day seafarers are kidnapped and risk injury and death.
Every day seafarers' families suffer worry and uncertainty.
And there is a growing risk of disruption to world trade.

The ITF want to persuade governments to commit the resources needed to end piracy, to this end the ITF aim to deliver at least half a million signatures by World Maritime Day on 23rd of September.

Download ITF Piracy Petition letter

---