Welcome to the Rail and Maritime Transport Union Online
The RMTU is a union for transport workers in which all members have equal rights, whatever their job.
With rapid change, and increasing competition in the transport industry it is important that workers are protected by a strong, well-resourced union, specialising in all aspects of the transport industry; rail, road and ports.
The structure of the RMTU gives you the opportunity to be fully involved in a democratic union as collective decisions are made which may affect your job and conditions of employment.

You have the opportunity to elect your workplace union representative (delegate), as well as branch and national union representatives. You have a voice at all levels of the RMTU.
---
Recruitment Open Day – KiwiRail Lower Hutt Workshops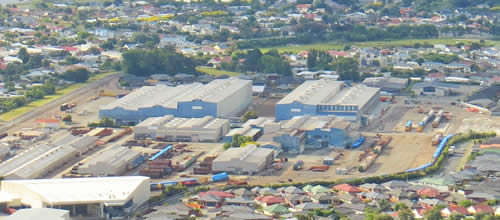 Are you an experienced Tradesperson looking for an exciting new challenge? 
Have you ever thought of working in Rail but weren't sure if it was for you or what was involved? 
We'd love to invite you to our Lower Hutt Workshops for a Recruitment Open Day on Saturday 24th November – Come down and chat with the Team about what it's like to work for KiwiRail, have a look around our workshops and get to see the variety of work you could be doing from repairs to maintenance on our Locomotives or Wagons.
We are keen to speak to you if you hold a Trade Certificate (or equivalent if from overseas) you might be an Electrical Fitter, Mechanical Fitter, Fitter Turner, Heavy Diesel Mechanic or Mechanical Engineer with experience working with  Heavy Plant and Machinery, Heavy automobile, locomotives, ship or similar
For more details and to register your interest please contact Tracy O'Neill tracy.o'neill@kiwirail.co.nz or 027 201 5892
---
Campaigns Success - We have Saved Our Electric Trains!

Rail Workers Celebrate Decision to Keep Electric Trains Running
Media Release Rail & Maritime Transport Union
Tuesday 30th October 2018
The Rail & Maritime Transport Union welcomes the decision to keep KiwiRail's electric locomotives running on the North Island Main Trunk.
The government has honoured its campaign pledge, committing an extra $35 million to refurbish the 15 electric engines currently in operation between Hamilton and Palmerston North.
"We're thrilled to see the Labour-led government protecting Kiwi jobs," says RMTU General Secretary Wayne Butson.
"Union members, environmental campaigners and industry experts have all spoken out about the importance of investing in electric rail, and we clearly have a government that listens to the people."
If KiwiRail had been permitted to go ahead with its plans to replace the EF Class electric locomotives with DL class diesel engines imported from China, it would have added an extra 12,000 tons to New Zealand's carbon footprint while jeapordising local jobs.
The plans were announced in 2016, despite internal studies suggesting the DL locomotives are unreliable, overly expensive and at risk of asbestos contamination.
"Our position has always been that New Zealand must electrify more of our rail network, not less," says Mr Butson.
"The highly skilled workforce in KiwiRail's workshops can now build a modern, sustainable fleet of locomotives that will be the envy of the world."
The RMTU and its allies in the International Transport Workers Federation are part of the Trade Unions for Energy Democracy initiative, a global campaign to prevent damage to the environment, create green jobs for transport workers and campaign for climate justice.
ENDS
For more information contact:
Wayne Butson
General Secretary
Rail & Maritime Transport Union
Mobile: 027 496 2461
Office: 04 473 6693
Click Here to Download this Media Release
---
SUPPORT AUCKLAND TRAINS

Click on the image above or here to sign the petition
---
RMTU / KIWIRAIL Health & Safety -
Click here to go to the RMTU / KIWIRAIL H&S page
Campaigns

Save Our Rail : Northland

Kia ora to everyone in the Rail and Maritime Transport Union

Just to let you know, Save Our Rail Northland's new web-site is: http://www.saveourrailnorthland.org.nz
We'll be adding to the site as things develop, so keep checking in to see where we're at.
Thanks.

Alan Preston
Tel (09)4315389

Also

Save the Gisborne Napier Rail Line

Click here to go to Facebook page

Books & DVD's of Interest

BLACKBALL 2008

A commemoration of the 1908 miners' strike on DVD

Review by Dean Parker - click here

To purchase a copy - click here

Samuel Duncan Parnell - A Legacy

The 8 Hour Day, Labour Day and Time Off

For more information including Foreward by Helen Kelly - click here